Is wooden cutlery compostable?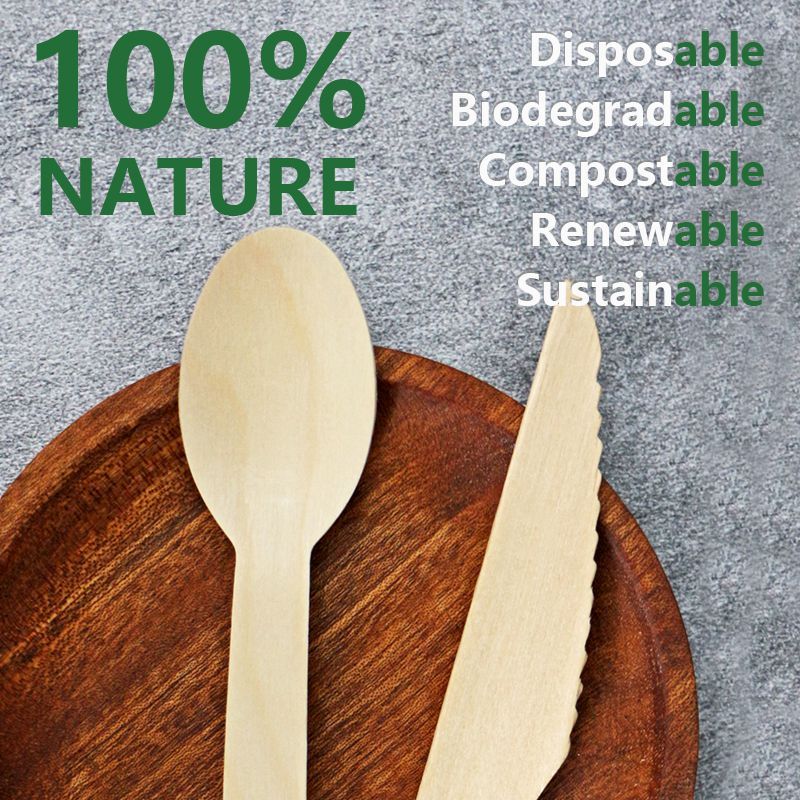 Here are some advantages of wooden disposable utensils compared to other types of disposable utensils:
1. Renewable Resources:
Wooden cutlery is a sustainable option because it is made from renewable resources like birch, which can be regrown over time. In contrast, plastic cutlery is made from non-renewable fossil fuels that are becoming increasingly scarce.
2. Biodegradable and Compostable:
Wooden cutlery's ability to compost naturally is a major advantage over plastic, which can take hundreds of years to break down and often ends up polluting our environment. For this, we should choose compostable wooden cutlery to reduce the adverse impact on the environment and contribute to the sustainable development of the earth as much as we can.
3. Low Environmental Impact:
The production process for wooden cutlery is typically more eco-friendly than that of plastic cutlery. Wood is a natural material that requires minimal processing or chemicals to produce, whereas plastic requires significant energy and resources to manufacture.
4. Safe for Food Contact:
Wooden cutlery is a safe and hygienic option for food contact. In addition to being more environmentally friendly, wooden cutlery is also a safer choice for food contact. Unlike some types of plastic, which can contain harmful chemicals that may leach into food, wooden utensils do not pose any such risks.
5. Aesthetically Pleasing:
With its natural color, untouched grain, and rustic look, wooden cutlery can add a touch of charm to any dining experience. This is especially true for events like weddings, picnics, or outdoor gatherings where eco-friendly tableware can enhance the overall ambiance.
So, whether you're looking to reduce your environmental impact, provide safer food contact options, or add a charming touch to your next event, wholesale biodegradable wooden cutlery is a perfect choice!