Greenwood Exhibition News Flash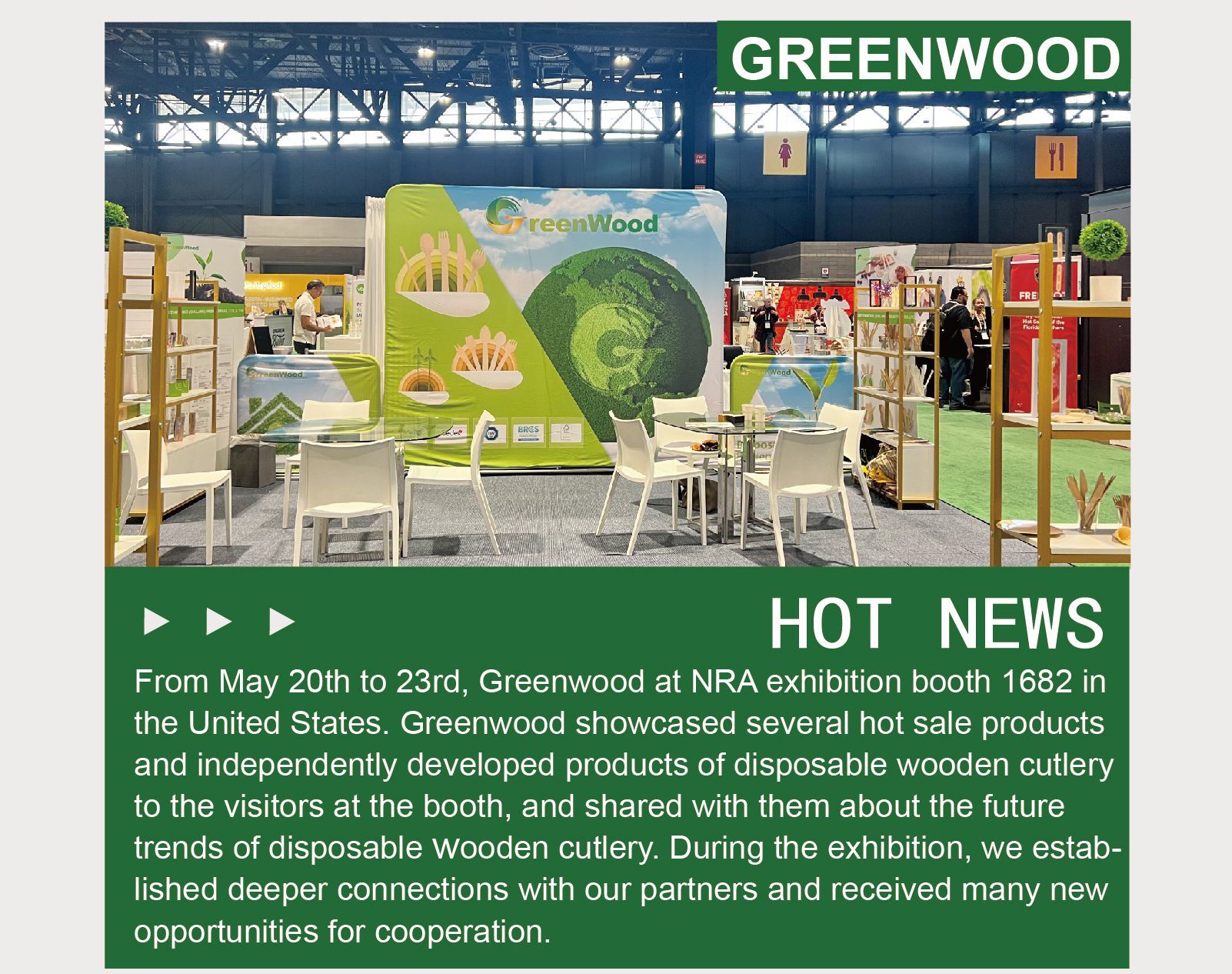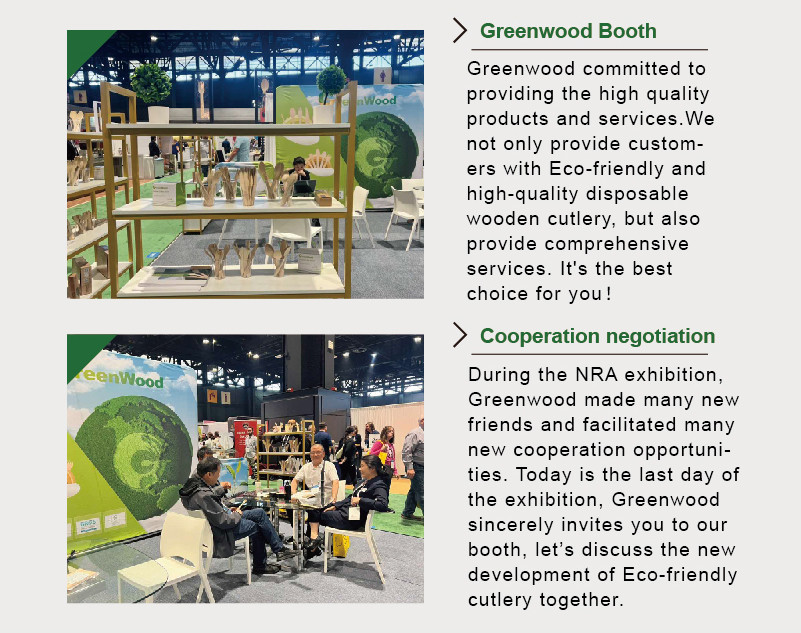 Hot News
From May 20th to 23rd, Greenwood at NRA exhibition booth 1682 in the United States. Greenwood showcased several hot sale products and independently developed products of disposable wooden cutlery to the visitors at the booth, and shared with them about the future trends of disposable wooden cutlery. During the exhibition, we established deeper connections with our partners and received many new opportunities for cooperation.
Greenwood Booth
Greenwood committed to providing the high quality products and services. We not only provide customers with Eco-friendly and high-quality disposable wooden cutlery, but also provide comprehensive services. It's the best choice for you!
Cooperation Negotiation
During the NRA exhibition, Greenwood made many new friends and facilitated many new cooperation opportunities. Today is the last day of the exhibition, Greenwood sincerely invites you to our booth, let's discuss the new development of Eco-friendly cutlery together.