Eco-friendly Disposable Cutlery Manufacturer and Designer
Eco-friendly Life Starts with Eco-friendly Cutlery
E-mail:info@woodencutlery.cn
Goodwood Wooden Dining Plates is made of 100% birch wood and processed through a series of processes.
The Eco Friendly Disposable Wooden Dishes can be customized with Private Label, Design Packing, or customized according to customer requirements.
Goodwood's Wooden Dining Plates are 100% Disposable, Biodegradable, Compostable, and Renewable.
Wooden Dining Plates are very convenient to use for outdoor, you just need to throw them away after use, won't pollute the environment.
You also get the peace that plastic can't get.Wooden Dining Plates are the best alternative to Plastic Dining Plates.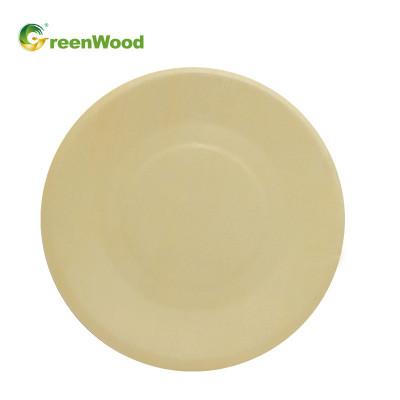 Greenwood's disposable, biodegradable and compostable bamboo plate is 100% natural and is made of Bamboo.
Are you still looking for a manufacturer?
Greenwood is Eco-friendly Disposable Cutlery Manufacturer and Designer
Are wooden forks better for environment plastic?

May 26,2023

In today's era, environmental protection has become one of our most important responsibilities and tasks. We need to reduce our environmental impact as much as possible in order to protect our planet and future generations. We are constantly working hard, and replacing the use of disposable wooden tableware is a convenient change.In contrast, using plastic cutlery has a huge impact on our environment. So, is wooden cutlery really more environmentally friendly than plastic cutlery?

Greenwood Exhibition News Flash

May 23,2023

From May 20th to 23rd, Greenwood at NRA exhibition booth 1682 in the United States. Today is the last day of the exhibition, Greenwood sincerely invites you to our booth, let's discuss the new development of Eco-friendly cutlery together.